I have always been obsessed with Selena Gomez's clothing line Dream Out Loud. Although this line is intended for "children" and I don't usually shop in the "children's" section, there is something effortlessly casual and sweet about the line. Some pieces are quite juvenile, but some are completely wearable for a teen or young adult. Below are some of my favourite pieces from the2012 spring collection: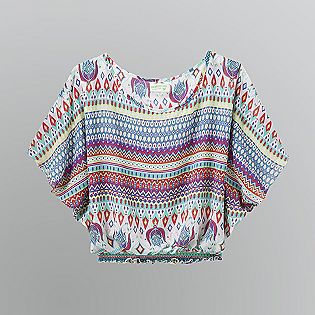 Dream Out Loud by Selena Gomez Women's Printed Peasant Blouse ($14 US)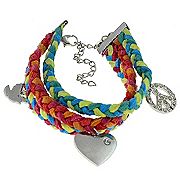 Dream Out Loud by Selena Gomez Three Charms Bracelet Braided Multicolored ($8.99 US).

Dream Out Loud by Selena Gomez Hearts Feather Combo Earrings Pink ($8.99 US)