I was so excited to find out that two of my favourite Pretty Little Liars were the new Bongo girls for spring. No only did Lucy Hale and Ashley Benson look stunning in Bongo's new ad campaign, but there were also sporting fabulous looks. Click here to see a behind the scenes video of their campaign photo shoot. Below are a few of my favourite pieces from the spring 2012 collection.
Bongo Junior's Fringed Denim Shorts ($16 US)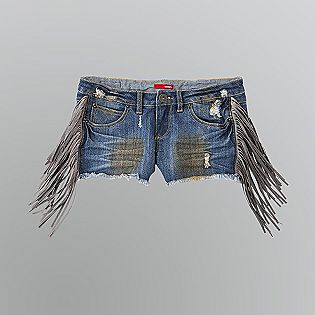 As Lucy Hale mentioned in the behind-the-scenes video, fringe is surely making a come back. I love these shorts because they allow you to incorporate fringe in an unusual way. If you are looking to try the fringe trend, this is a good way to go.
Bongo Junior's Lace Poncho Top ($14 US)
This could quite possibly be my favourite piece I have seen this season. I absolutely love how well the crochet and feathers work so well together to create a beautiful bohemian top.
Bongo Women's Fringe Vest T-Shirt ($16 US)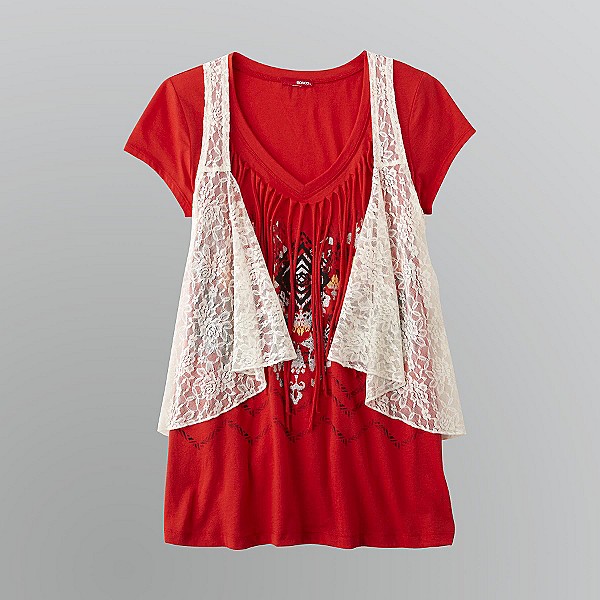 I swear, one look at my closet and anyone will know that I am a total sucker for all things lace. This lace vest is no exception. I feel that this piece is so perfect to layer on hot summer days because it's so light and thin. Even with a casual tank top and shorts, layering  with a vest is what will make you stand out from everyone else.
Bongo Aztec Print Canvas Pouch Bag – Horizon ($12.59 US)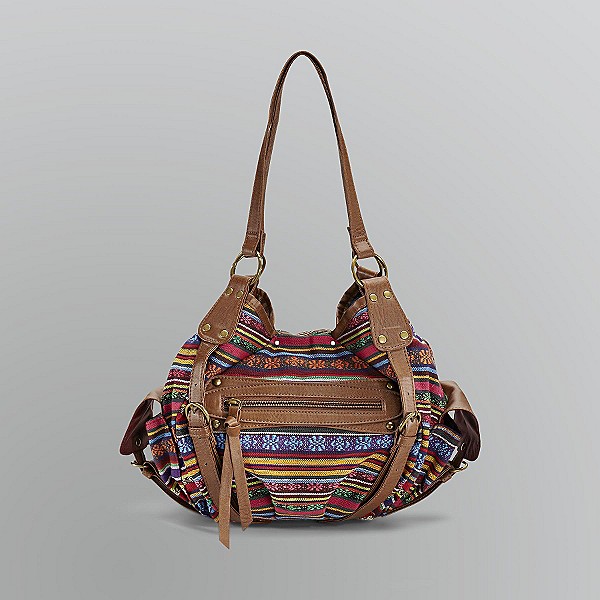 I can completely envision using this handbag on a spring or summer day. The colourful pattern means that you can pair it with virtually any outfit. And, it is a great way to put a bohemian element into you outfits.